I create original instrumental rural space music focusing primarily upon instruments that I hand-build such as chromatic dulcimers, mountain dulcimers, and tone-hole flutes. I work alone and with my trio Twang Darkly, releasing recordings via youtube and through streaming, download, and CD. You can find out much more about me, my music, how others have responded to my work, or just take a look at my artist resume.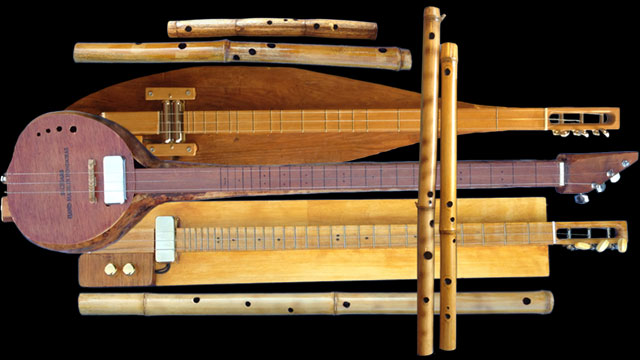 various instruments I've built; find out more
Other Endeavors
I experiment with filmmaking and animation as source material and visualization for music.
I also do professional web and multimedia consulting, with a particular focus on database driven web tools.
Social Media
@TwangDarkly@sunny.garden (mastodon)
instagram/michaelfutreal
youtube/@michaelfutreal
facebook/twangdarkly (music | public)
facebook/michael.futreal (personal)
served from michaelfutreal.com