About Me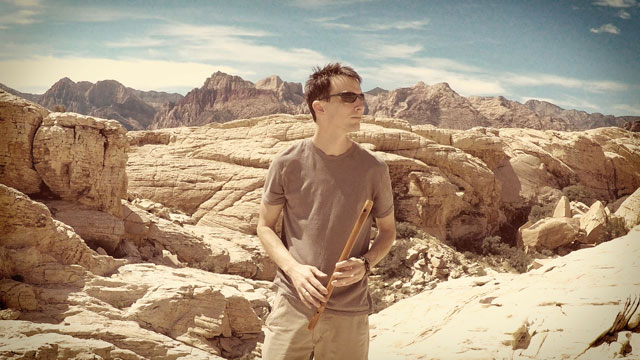 Being Artist-in-Residence in Nevada. 2015.
See my Artist Resume / CV (pdf) for details.
Rural Space Music
I compose and improvise original music for instruments that I build and play myself such as chromatic dulcimers, mountain dulcimers (also know as Appalachian dulcimers), electric gourd, and tone hole flutes, mostly made of bamboo and gourds. I also utilize instruments built by others: guitars, banjo, ukulele, harmonica, synths, and generative music systems. I sometimes experiment with granular synthesis.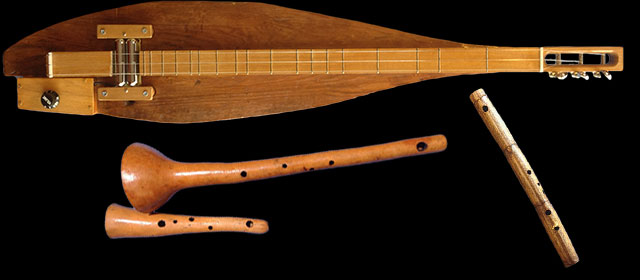 I perform and record my instrumental music both solo and with my trio Twang Darkly. You can experience it on my my youtube channel, bandcamp page, in a variety of digital download/streaming stores, and at upcoming shows.
I fundamentally don't care about musical genre, but instead pursue a free-range approach of modal, polymodal, and impressionist ideas. But folks frequently ask "what kind of music do you play?" so I usually answer rural space music or interplanetary mountain music: playful terms meant to open more space than they delineate. Because a lot of what I do is improvisational, rural space music is a cousin of jazz (similar, for example, to the way that the very wide-ranging Bill Frisell, usually gets labeled as "jazz").
I sometimes make strange little films for my music or simply capture the recording sessions on video.
Recent Endeavors and Recognitions
I work out of Shreveport, Louisiana, where I am recognized by our regional arts council as a Northwest Louisiana Juried Roster Artist and Collectible Artist.
I've done some score work for a few films, including the original score for an independent Hollywood feature, Counting for Thunder.
Back in the Day
I come from 1970s rural North Carolina, where I grew up with a fascination for the landscape and culture of the Appalachian Mountains, a trip to another world that we often undertook. Other worlds also fascinated me, with my other interests revolving around sci-fi, fantasy, and NASA. I'm a big fan of the writer Manly Wade Wellman, who interwove the rural and the fantastic in his stories. I'm also something of a Sun Ra geek.
See also:
(This page discusses my musical background. I also do web and multimedia consulting.)
served from michaelfutreal.com